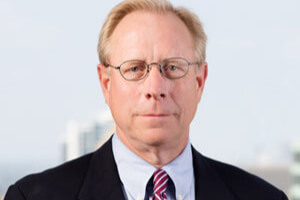 Cooney & Conway attorney Timothy R. Ocasek is representing the estate of a man who fell to his death while painting a wooden back porch at a suburban apartment building. The property management company and the alleged owner of the building are being sued for more than $50,000.
Randall Schirmer, 70, was painting a second-floor back porch at the Tower Apartments in Riverside when a hand railing gave way, causing him to fall to the concrete below. Paramedics pronounced Mr. Schirmer dead at the scene.
The peersonal injury lawsuit claims that the owner of the building, identified as Ronald Kafka, , along with the property management company "carelessly and negligently" failed to maintain or repair the stairwell and railing, and failed to warn tenants of its poor condition.Kafka has long denied owning the building and claims he did not hire Schirmer to paint the porch.
FULL STORY: http://bit.ly/2OeG3aG