Beginning in the 1970s, Cooney & Conway was one of only a few law firms in the country representing plaintiffs in actions against companies responsible for causing their mesothelioma. From our office in Chicago, Cooney & Conway has successfully represented thousands of individuals across the United States that have been diagnosed with mesothelioma. As a result, have developed an unmatched expertise in the area of asbestos litigation. All of the asbestos attorneys at Cooney & Conway are considered leaders in the field and can handle your mesothelioma case regardless of where your asbestos exposure occurred.
We understand that everyone is in a different place in their mesothelioma journey, so we've made it easy for you to access the information you're looking for in this article.
What is Mesothelioma?
Mesothelioma is a rare and aggressive cancer that forms on the protective lining covering the lungs, abdomen, testicles, or heart. Mesothelioma is caused by exposure to asbestos Contrary to some belief, mesothelioma is not hereditary and its only known cause is exposure to asbestos fibers. This fatal disease can lay dormant for years or decades before developing. While there is no cure for mesothelioma, treatment options are available to reduce symptoms and help improve quality of life while living with the disease. Many symptoms of mesothelioma can also appear as the result of other, less serious diseases or illnesses, and are commonly mistaken for more minor ailments. Often, mesothelioma symptoms persist for months before a patient is properly diagnosed.
Being aware of the symptoms, particularly if you have a known exposure to asbestos, can improve the chances of obtaining the earliest possible diagnosis. Early diagnosis can result in more effective mesothelioma treatment options.
Symptoms and signs of mesothelioma include:
Coughing
Fatigue
Pain in lower back or side of the chest
Respiratory infection
Shortness of breath or painful breathing
Sudden and unexplained weight loss
Bowel and digestive difficulties
Fever
Swelling and fluid buildup
While there is no cure for mesothelioma, prompt and effective treatment can help alleviate painful symptoms and slow down cancer's pace to provide patients with longer and better lives.
Learn More about the Risk Factors and Symptoms of Mesothelioma
Possible Asbestos Exposure Sites in Chicago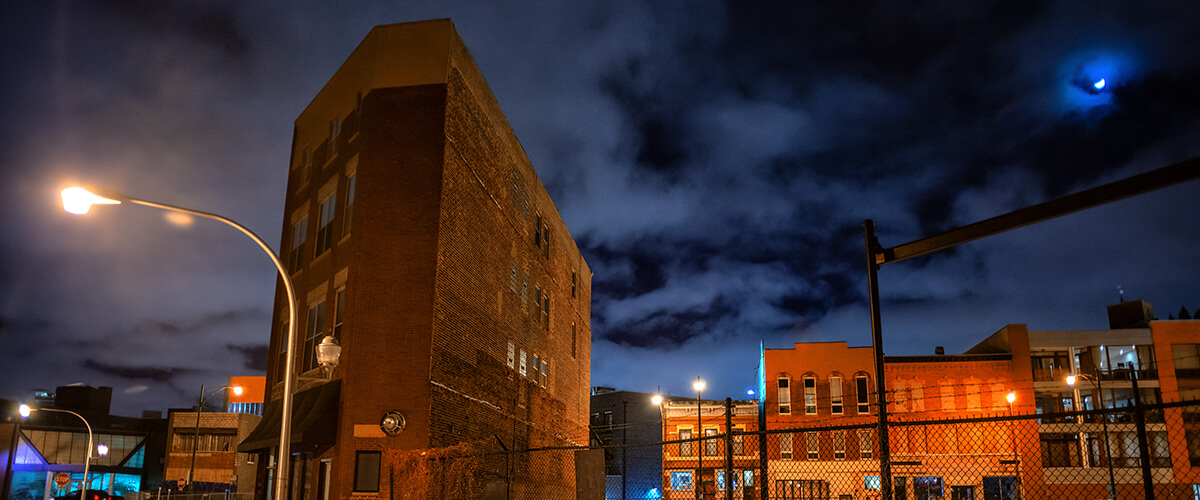 Although asbestos is now regulated in the United States, it wasn't always, and it still isn't banned. For decades, millions of workers in occupational situations were inhaling asbestos fibers day after day, year after year, which had the potential to kill them with no idea of the dangers. Those working with insulation and piping materials were most at risk, but its use was pervasive and its dangers eventually became apparent. Take a look at the top five industries at risk of asbestos exposure.
There are many different types of job sites that have been identified as possibly containing or having contained asbestos in the Chicago area. If you've been to any of these types of job sites and have any symptoms related to mesothelioma or asbestos exposure, we recommend you see a doctor right away. We'll be here when you need legal representation from an asbestos lawyer to get the justice that you deserve.
Mesothelioma Sites in Chicago
Chicago area sites with possible or reported asbestos over the years include:
Oil refineries
Johns Manville Plant
Factories
Foundries
Water Treatment Plants
Shipyards
Auto Mechanic Garages
Please note that this list isn't comprehensive and doesn't necessarily reflect the current conditions of these sites.
Diagnosing Mesothelioma
Diagnosing mesothelioma requires multiple tests that help confirm its existence and to track its spread. If the cancer has spread (called metastasis), imaging tests will reveal this and help your doctor decide if more tests are needed and which treatments could work for you.
Mesothelioma can be confused with lung cancer, as it's a challenge to diagnose and has similarities. One of the biggest indicators of mesothelioma is when fluid builds up in the space around the lungs (pleural effusion) or in the abdomen (ascites). The fluid can be tested for cancer cells and is usually the first step to diagnosing mesothelioma. A biopsy will then be needed to confirm it's mesothelioma.
A biopsy is the only way a doctor can confirm most cancers. This happens after imaging has taken place and involves your doctor taking a small sample of the tissue in question and sending it to a lab for testing. If doing a biopsy isn't an option, there are others that can help provide a diagnosis that your doctor will recommend.
Mesothelioma Diagnosis Options
To develop a treatment plan specific to you and your stage of cancer, your doctor will conduct or order:
A physical exam and evaluation of your health history
Blood tests
X-rays
Lung function tests
A CT scan
An MRI
A PET-CT scan
All of these will help the doctor explain your diagnosis and staging.
Mesothelioma Treatment Options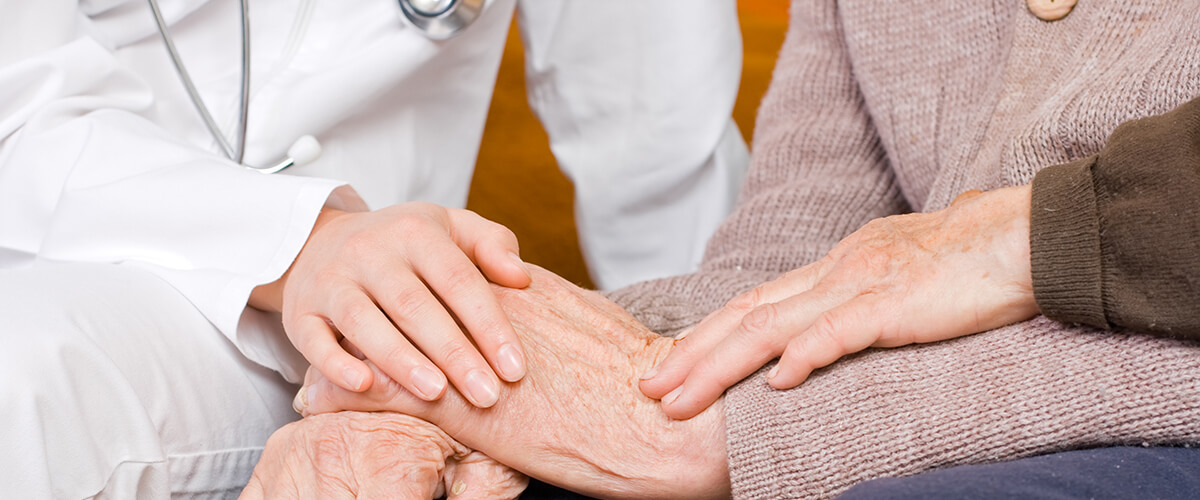 When you receive a cancer diagnosis, you won't only be dealing with one doctor. There is a multidisciplinary cancer care team that works to create your overall treatment plan, including physician assistants, oncology nurses, pharmacists, dieticians, counselors, and so on. An important part of mesothelioma care is not just keeping the cancer under control, but making sure that all symptoms and side effects are minimized.
Mesothelioma does not have a cure, per se, but there are many treatments that can be done to help minimize its effects on your life. It's important to discuss all of your treatment options with your doctor so that you can decide together which will fit your needs.
Surgery
Surgery can be a treatment option for mesothelioma patients. This includes the removal of cancerous tissue, which may sometimes include the removal of lining of the lung, the entire lung, the lining of abdominal organs, a portion of the diaphragm or a portion of the lining around the heart. This is a difficult surgery and the doctor will usually decide if this is a good option and will typically recommend chemotherapy or radiation therapy before or after surgery.
Medication Therapies
The use of medication to destroy cancer cells is called systemic therapy. It is given through the bloodstream via intravenous (IV) tubes or in pill form (swallowed orally) to ensure it reaches all cancer cells throughout the body. Types of systemic therapy that can be used in mesothelioma treatment include chemotherapy, immunotherapy, and targeted therapy. They can be used one at a time or in combination with each other. They can also be used in a treatment plan that includes surgery and/or radiation therapy.
Radiation Therapy
The use of high-energy x-rays or other particles to destroy cancer cells is called radiation therapy. The most common type is called external-beam radiation and radiation are given using a machine outside the body. Typically, radiation therapy has a schedule of a specific number of treatments over a period of time. This therapy is not as common with mesothelioma patients because it has been known to cause some uncomfortable or severe side effects.
Coping with Mesothelioma Treatment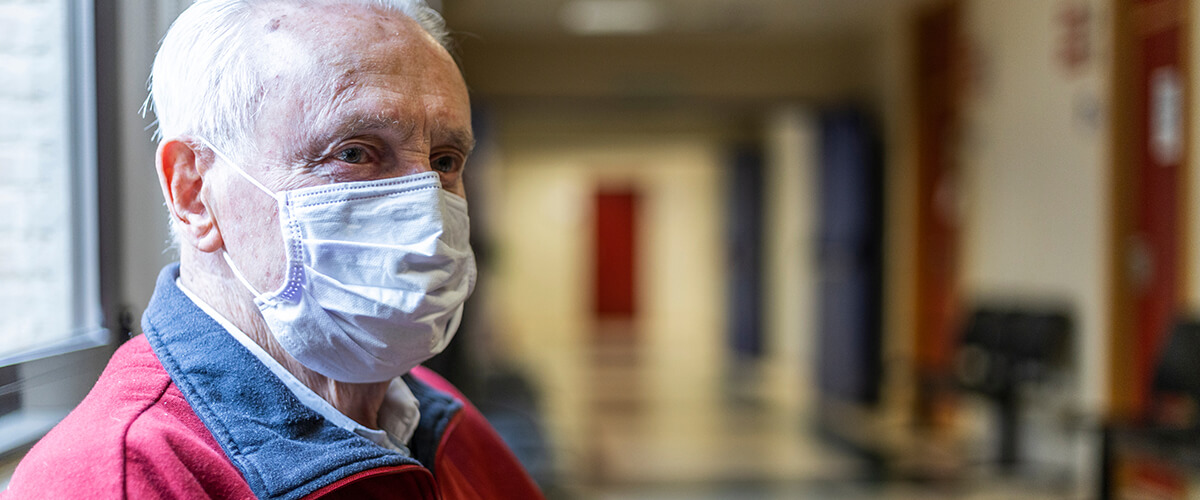 Mesothelioma treatments can be very difficult. Not only are the physical symptoms and side effects difficult to experience, but there are emotional, social, and financial effects as a result of mesothelioma treatment. Taking care of and managing all of these aspects is known as palliative care or supportive care. It's typically the type of care you receive alongside your medical care. It's highly recommended for all mesothelioma patients and has been known to lessen severe symptoms, improve quality of life, and help patients be more satisfied with their treatment experience. This kind of care can include:
Medication
Relaxation techniques
Nutritional changes
Emotional support
And spiritual support
Palliative care is something you'll want to discuss with your doctor.
You Started Mesothelioma Treatment: What Now?
If you've started mesothelioma treatment, your doctor will have told you by now that recovery is not always possible. That can be very upsetting news, and we grieve with you if you aren't seeing the recovery you hoped for.
The truth is, this is a very difficult journey, for some more so than others. There is pain, there is grief, there is stress. But you don't have to go through this alone. Surround yourself with people you love, a medical team that can support you well, and if you need legal help to receive compensation for all that you've been through we are here for you as well.
How to Pursue a Legal Case for Mesothelioma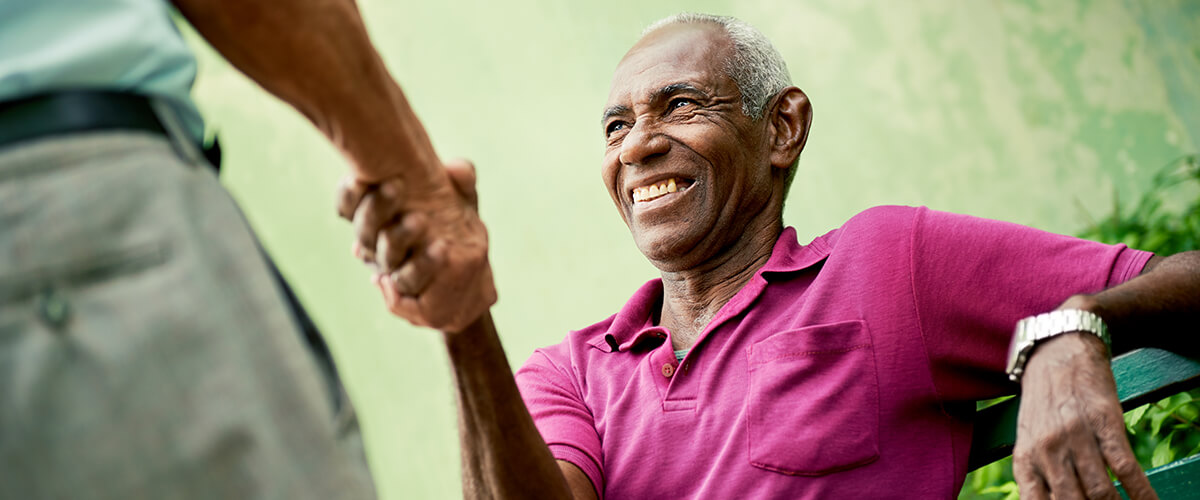 For decades, we have built strong cases to pursue damages on behalf of our clients who have received diagnosis and treatment for asbestos-related cancers. Typically, this has included compensation for any expenses or losses incurred from exposure to asbestos, including diagnosis, treatments, lost wages, and any related costs.
The cost of getting the proper treatment for mesothelioma or lung cancer is often quite expensive, and the attorneys at Cooney & Conway, LLP. work hard to deliver the highest financial reward to our clients. The amount of compensation that mesothelioma victims and families can be awarded varies greatly and is dependent on each individual case.
Any person who is a victim of asbestos exposure and is seeking to file a lawsuit should immediately consult with an attorney to determine specific statutes of limitations that may apply to them. Most lawsuits require time for investigation and preparation, which must also be considered. The sooner that action is taken, the better.
Regardless of which state your asbestos exposure occurred, Cooney and Conway can take your case.
Learn More about Mesothelioma Lawsuits and Asbestos Litigation
Learn More about Asbestos and Mesothelioma Cases We've Won for Clients