Talcum Powder Lawsuits
Cooney & Conway reviews claims on behalf of individuals who have developed mesothelioma or ovarian cancer after using talcum powder or other talc products.
Talc is a common ingredient in many everyday products, but as several recent lawsuits have brought to light, it may also contain trace amounts of asbestos, a material whose airborne fibers can scar lung tissue and cause cancer.
Talc is used in everything from makeup to baby powder, and is even used as a food additive. But it can be contaminated with asbestos. Although asbestos is known to be dangerous—and known to be found in cosmetic talc—the US Food and Drug Administration (FDA) allowed the cosmetic talc industry to monitor its use of talc in cosmetics despite concerns about asbestos contamination.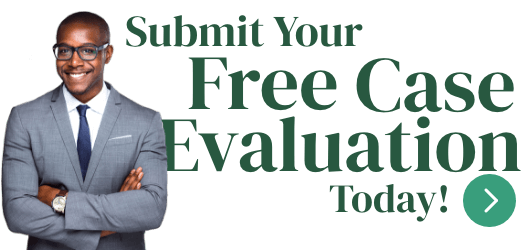 Talc and Asbestos
The cosmetic talc industry says they test their talc for asbestos and only use talc that is proven to be asbestos-free, however experts say that the outdated tests used by industry scientists can't detect the levels of asbestos that may be present in talc. These levels still remain dangerous. Government documents show that FDA officials first discussed the issue of testing for asbestos in talc in 1976, but decided to allow the industry to test its own products. Proposals for the FDA to run the tests came up again in 1994 and 2001, but there was no change.
Mesothelioma Due to Talcum Powder
Asbestos exposure can cause a very aggressive form of cancer called mesothelioma. If you believe you or someone you care about has been exposed to asbestos through the use of talcum powder, contact Cooney & Conway to learn more about your legal rights. Mesothelioma is one of the areas we specialize in.
Ovarian Cancer Due to Talcum Powder
Researchers have been studying the potential link between ovarian cancer and talcum powder for decades. There is evidence that Johnson & Johnson, the manufacturer of popular talc products, knew about the risk of ovarian cancer since 1982 and failed to warn the public.
Both the National Cancer Institute and the American Cancer Society consider talc use near the genitals as a "risk factor" for ovarian cancer. The International Journal of Gynecological Cancer states that women who use talcum powder on their genital area have a 30%-60% increased risk of cancer. To date, Johnson & Johnson and other manufacturers of talc powder have not placed warnings on their products.
Why Does Baby Powder Contain Asbestos?

Most people know that asbestos can be dangerous to humans, so naturally the question of how a carcinogen could possibly be in something we use on infants is an important one. The short answer is that the talcum powder can be the issue. Baby powder made from talc can contain asbestos, as mines that gather talc can also contain asbestos.
In May of 2020, Johnson and Johnson stopped selling their baby powder in the U.S. after years of investigations pointing to incidences of asbestos in their product. There are many current and previous lawsuits against the company for this issue.
Products with Asbestos Contamination
The following are just some of the manufacturers and brands that have had their vintage products recently test positive for asbestos contamination:
Avon Unforgettable Perfumed Talc
Avon Timeless Powder
Cashmere Bouquet
Chanel Cocco Mademoiselle
Coty Air Spun
Coty Emeraude Dusting Powder
Desert Flower Powder
Estee Lauder Youth Dew Dusting Powder
Friendship Garden Dusting Powder
Johnson & Johnson Shower to Shower Body Powder
Shulton Old Spice
A 1976 New York Times article on the issue that identifies 10 contaminated products, and in the years since, many other products have tested positive for asbestos. Johnson & Johnson has been one of the biggest names for contaminated products, but there are other companies facing litigation as well.
Johnson & Johnson Lawsuits
One of the most high-profile companies in asbestos litigation is Johnson & Johnson. Over the past few years, several investigations into Johnson's products have been conducted. The company has also been accused of hiding the asbestos in its baby powder. In 2019, Johnson & Johnson recalled some of their products due to the growing concern over their baby powder, and in May of 2020 they announced that they would no longer sell their talc-containing baby powder.
An internal Johnson & Johnson memo from 1992 acknowledged that "negative publicity from the health community on talc (inhalation, dust negative doctor endorsement, cancer linkage) continues…" At the same time the memo also recommended increased marketing to Black and Hispanic women. In June 2020, the company was ordered to pay over $2 billion to a group of women, several of whom died before the trial, who developed ovarian cancer. M. Isabelle Chaudry, senior policy manager at the National Women's Health Network, notes the harm the company has done to communities of color. "They have a history of engaging in racist practices," she said during an interview with Democracy Now.
This Reuters investigative article highlights the ways Johnson & Johnson covered up both the asbestos in their products and the harm it could cause. The article also explains the ways that recent litigation has facilitated the truth coming to light.
This 2019 letter (p. 23) that a Cooney & Conway client wrote was read by Congressman Raja Krishnamoorthi during an oversight hearing about talc and asbestos exposure. In it, Felipe Aviles shares his daughter Jeanette's peritoneal mesothelioma diagnosis, and states that she "died as a result of using talcum powder, a product that contained asbestos. a known carcinogen." Congressman Krishnamoorthi wrote in an article on Medium on the topic, entitled "Talcum Powder Sales Shouldn't Come at the Cost of Women's Lives."
To date, Johnson & Johnson has thousands of active cases, as well as many judgments that they have appealed. Most of the cases are related to ovarian cancer, though some involve mesothelioma.
Revlon Talcum Powder in Mesothelioma Lawsuits
In early 2020, Revlon became the latest corporation to be hit with a lawsuit involving talc and asbestos. That specific case alleges that a body powder once sold by Revlon, but now discontinued, caused the plaintiff's mesothelioma. However, recently makeup companies including Revlon have quietly discontinued products such as face powder and body powder.
Beyond Johnson & Johnson
When news hit the mainstream media that Johnson & Johnson baby powder contained talcum contaminated with asbestos, people were shocked. How could consumers have used a product for so many years on their babies, which was potentially harmful to their health?
Talcum is a naturally occurring mineral that is mined and processed for use in many products. Asbestos is a descriptive term for six naturally-occurring minerals. Asbestos minerals are found in the same areas as talcum deposits. When the talcum is mined, it may be contaminated with asbestos. Johnson & Johnson is not the only manufacturer to use talcum powder containing asbestos in their products.
Revlon's Liability Exposure
Talcum powder is used in many products to absorb moisture and provide fine lubrication at the same time. Besides being used for baby powder, talcum is used as an ingredient in many cosmetic products such as face powders, makeup, eye shadow, creams, and deodorants.
One product made by Revlon called Jean Nate Silkening Body Powder® was cited in a lawsuit against the company for containing talcum powder contaminated with asbestos. The plaintiff, in that case, alleged this asbestos was the cause of her mesothelioma. Revlon discontinued the product that was first introduced in 1935 and used by millions of women since then.
If talcum powder is contaminated with asbestos, then the increased risk of getting cancer caused by exposure to asbestos are well known. If the contaminated talcum powder has dangerous levels of asbestos, this causes an increased risk of developing asbestos-related lung cancers such as mesothelioma and ovarian cancer.
The asbestos fibers may become airborne, and when inhaled, can damage the lungs and lead to cancer. The disease may take many years after sufficient exposure to develop in a person. Moreover, the American Cancer Society and the National Cancer Institute consider talcum powder use near the female genitals as a risk factor for ovarian cancer.
Research studies published in the International Journal of Gynecological Cancer found the increased cancer risk from using asbestos-contaminated talcum powder to be from 30% to 60%. Such a cancer risk would normally require manufacturers to label their products with a warning. Manufacturers did not place such warning labels on their products, even when these risks became known to them.
In the past few years, many cases of talcum contaminated with asbestos resulted in multi-million dollar settlements or verdicts.
If You Used Revlon Talcum Powder
If you, or anyone you know, received a diagnosis of ovarian cancer, mesothelioma, or another related lung disease who was a user of any of Revlon's products that contain talcum, you may have a legal case against the company. If qualified, you can join a class action and may be entitled to compensation.
Other Companies Currently Facing Talc-Related Litigation
In addition to Johnson & Johnson and Revlon, there are currently several companies dealing with litigation that stems from their use of talc that contains asbestos in their products—most prominently, talc body powders.
Colgate
Colgate-Palmolive has faced a number of lawsuits for their talcum powder, which was used widely until the 1990s. Millions have been ordered to be paid out by the company, and more cases are currently pending.
In the case of Cashmere Bouquet talcum powder, the product was discontinued years ago, but because asbestos-related illnesses can occur decades after exposure, many more people might have been exposed and may develop cancer. This is true for all asbestos-containing products.
If you or someone you know developed ovarian cancer or mesothelioma after using talcum powder, contact the attorneys at Cooney & Conway for a free consultation. Cooney and Conway has extensive experience in litigation surrounding asbestos and talc. We focus on body powders and make ups, in particular, loose face powder.
Contact our Experienced Attorneys Today