Picture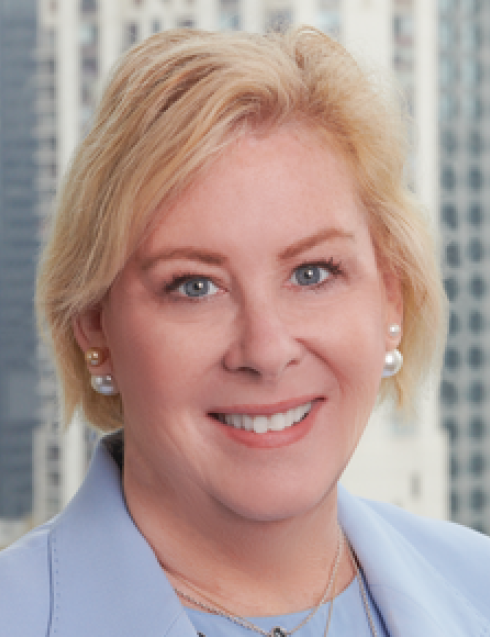 Kathy Byrne has been practicing in the field of asbestos litigation since graduating from law school in 1988. She exclusively represents plaintiffs in product liability litigation at both trial and appellate levels. She has secured multi-million dollar jury verdicts in many asbestos trials. In addition to being licensed to practice law in Illinois, she is also a member of the Bar of the United States Supreme Court, the Federal Trial Bar, the Seventh Circuit Appellate Bar, and has also argued, by special permission of the Court, before the Second Circuit Court of Appeals and the United States Bankruptcy Court.
Ms. Byrne was appointed by the Court to the committee which framed the criteria for the Cook County asbestos registry and she successfully defeated an appellate challenge to the registry by several asbestos manufacturers. It has since been adopted as a model in other jurisdictions.
Ms. Byrne was heavily involved with the Illinois Trial Lawyers Association's successful challenge to the constitutionality of the Illinois Legislative Tort Reform package. Her Appellate Brief, submitted on behalf of the Brotherhood of Heat and Frost Insulators, Local 17, and The Southeast Environmental Task Force, was the first Amicus Curiae brief accepted by the Illinois Supreme Court in the tort reform challenge.
In addition to many trials, verdicts, and settlements of mesothelioma cases, Ms. Byrne has written briefs in a majority of the major asbestos cases in Illinois. Her legal knowledge and experience at the trial and appellate levels have made her a popular lecturer in Illinois and around the U.S.
In addition to her practice, Ms. Byrne has also lectured extensively throughout the nation at litigation seminars; written a published chapter in the Illinois Continuing Legal Education Premises Liability Handbook volume; judged and critiqued law school moot court finalists, and acted as a mentor for new trial lawyers through a special program instituted by the American Association for Justice (AAJ). She is a member of the Board of Managers of the Illinois Trial Lawyers Association, where she serves on the legislation committe, and is listed in Who's Who in American Law and Who's Who in American Women.
Ms. Byrne has served as Chairman of Children's Dental Health Month for the Chicago Chapter of the American Dental Association and is a charter member of the Loyal Law School Circle of Advocates. She is a graduate of Loyola University School of Law and Saint Mary's College of Notre Dame. A lifelong Chicago resident, she lives on the near northside and enjoys traveling and going to Cubs games with her young son.