Picture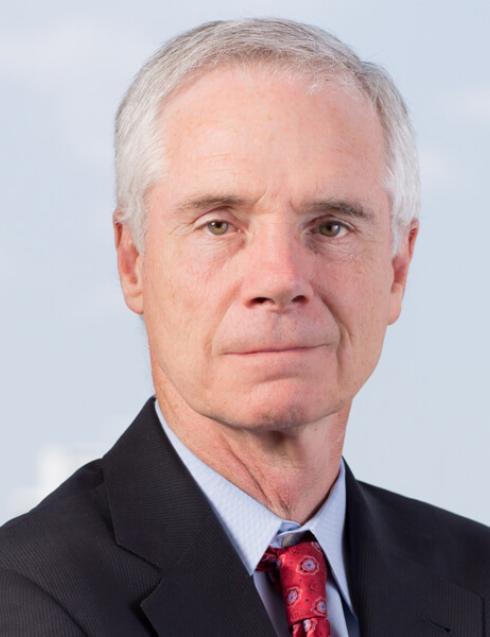 Kevin J. Conway is a mesothelioma trial lawyer known throughout the United States in the area of mesothelioma, mass torts, wrongful death, and catastrophic injury cases. He was named a finalist with a group of attorneys for Trial Lawyer of the Year in Washington D.C. In addition, Mr. Conway has been named one of the top 100 Trial Lawyers in America.
He is a Fellow of the International Society of Barristers and a Fellow of the American College of Trial Lawyers. The American College of Trial Lawyers limits its members to ¼ of 1% of Trial Lawyers in the United States.
Mr. Conway is a Past President of The Illinois Trial Lawyers Association. He has been named a Super Lawyer and a Leading Lawyer by a vote of his peers. He has been repeatedly named as one of the top 10 personal injury attorneys by his peers in Illinois in the Leading Lawyers Network.
Kevin J. Conway and his firm have tried or settled cases totaling billions of dollars. In one major group of cases, Mr. Conway and a team of trial lawyers at Cooney & Conway settled 177 asbestos cases during trial for in excess of 200 million dollars.
He and his partners at Cooney & Conway have endowed a professorial Chair in Advocacy at their alma mater, Loyola University of Chicago School of Law. The Chair is known as The Cooney & Conway Chair in Advocacy.
Mr. Conway's trial victories and major settlements for victims include serious injuries/illnesses and wrongful deaths caused by:
Mesothelioma, an asbestos-related disease;
Asbestosis;
Illnesses from toxic drugs and chemicals;
Transportation cases (air crashes, train wrecks, shipwrecks, elevator free falls, truck and bus collisions);
Construction failures and safety violations;
Professional negligence;
Product Liability and Negligence Actions
Kevin has been a guest on national and local television programs as well as radio news shows regarding the law of serious personal injuries and the trial of civil cases. He has testified at legislative hearings on numerous occasions regarding proposed legislation involving mesothelioma and asbestos-related diseases and the effect of legislation on the rights of the victims.
Kevin J. Conway has lectured attorneys in many states regarding trial practice and the law in mesothelioma and other serious personal injury cases.
Attorneys across the United States have asked Mr. Conway to assist them in representing their clients who suffer from mesothelioma.
Mesothelioma Attorney Kevin J. Conway graduated with a Bachelor of Arts and Juris Doctor degrees from Loyola University in Chicago.